Projects
Examples of work for national and international clients. All of the clients knew their brand needed to fly, but just not quite sure how.
ELEVATING THE CHLOBO BRAND
A brand reboot to create a strong, relevant 'Boho Luxe' identity and personality. Creative strategy, photography, video and written content, events and new media channels were all implemented on the back of a campaign to define and communicate the fashion forward element of this UK silver stacking brand.
LAUNCHING THE YELLOW BOX COLLECTION
Combining fine diamond jewellery with upbeat, warm British style for UK retailer David M. Robinson through brochure communications, elegant photography and strong in-store imagery. The Yellow Box collection developed a must-have identity of its own and is still synonymous with classic design and luxury.
A MAJOR MAKE-OVER FOR BBLONDE
A boost of hard working hair care glamour and 360 degree brand update for BBlonde from Jerome Russell, the UK's No.1 blonding range, prior to corporate sale. This creative communications strategy developed the brand's position in-store across all high street retailers and included award winning packaging design, photography, blogger and ambassador recruitment, PR plus strong social media campaigns.
GIVING COLLECTION COSMETICS INTERNATIONAL APPEAL
Taking a twenty five year old high street favourite on to the international stage with fresh credentials, colour and an attitude to match. Collection cosmetics found a new, dynamic audience of fashion followers and make up lovers, doubled its UK doors and established itself in South East Asia with a new name, imagery, online and in-store communications.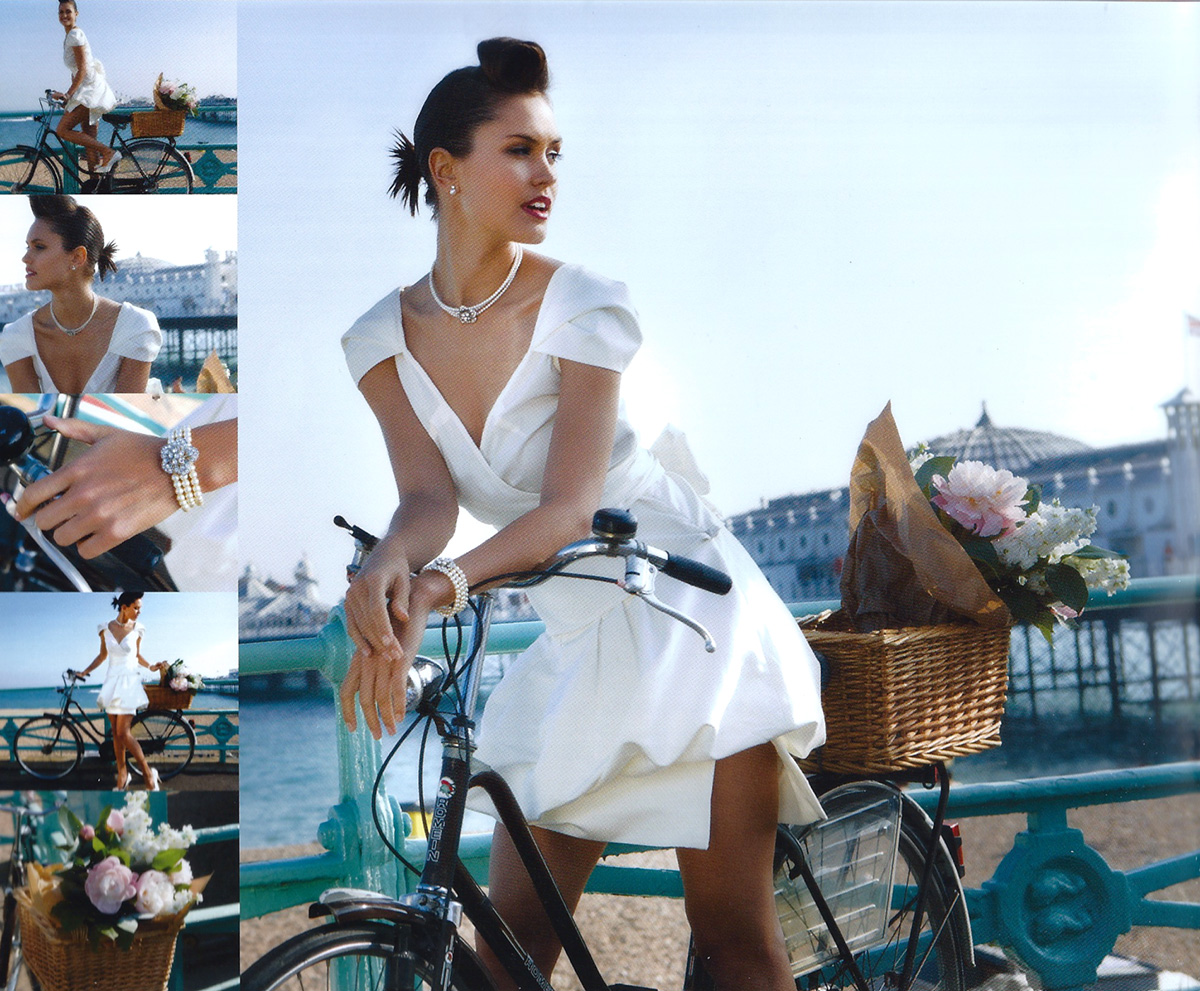 A CONTEMPORARY APPROACH TO BRIDAL FOR JON RICHARD
A powerful, contemporary update for this established high street bridal and occasion wear brand through an injection of fun, fashion imagery. The online, brochure and in-store images drew attention to the product range and cut through the noise and clutter of the exploding wedding market.
CAPTURING ELEGANCE FOR ERIC N SMITH
Photography, design, media and brochure work to communicate the upscale cosmopolitan feel of the award-winning Glasgow based designer, showcasing ways to wear and the detail of fine diamond pieces.